During typical summers, there are all kinds of great Subaru events all over the country. From the different charitable causes the brand regularly supports, to local dealerships like Frederick Subaru being involved with all sorts of happenings around the communities we serve, you can always expect a lot going on with Subaru during the summertime. Of course even before it officially begins, this summer is going to be a lot different, both for the communities we serve here, and for the national Subaru brand. If any Subaru Summer events do pop up that you might be interested in, we'll be sure to let you know. But for this year at least, you'll be left to your own safe summer plans, with your Outback, Legacy or Forester taking you all over.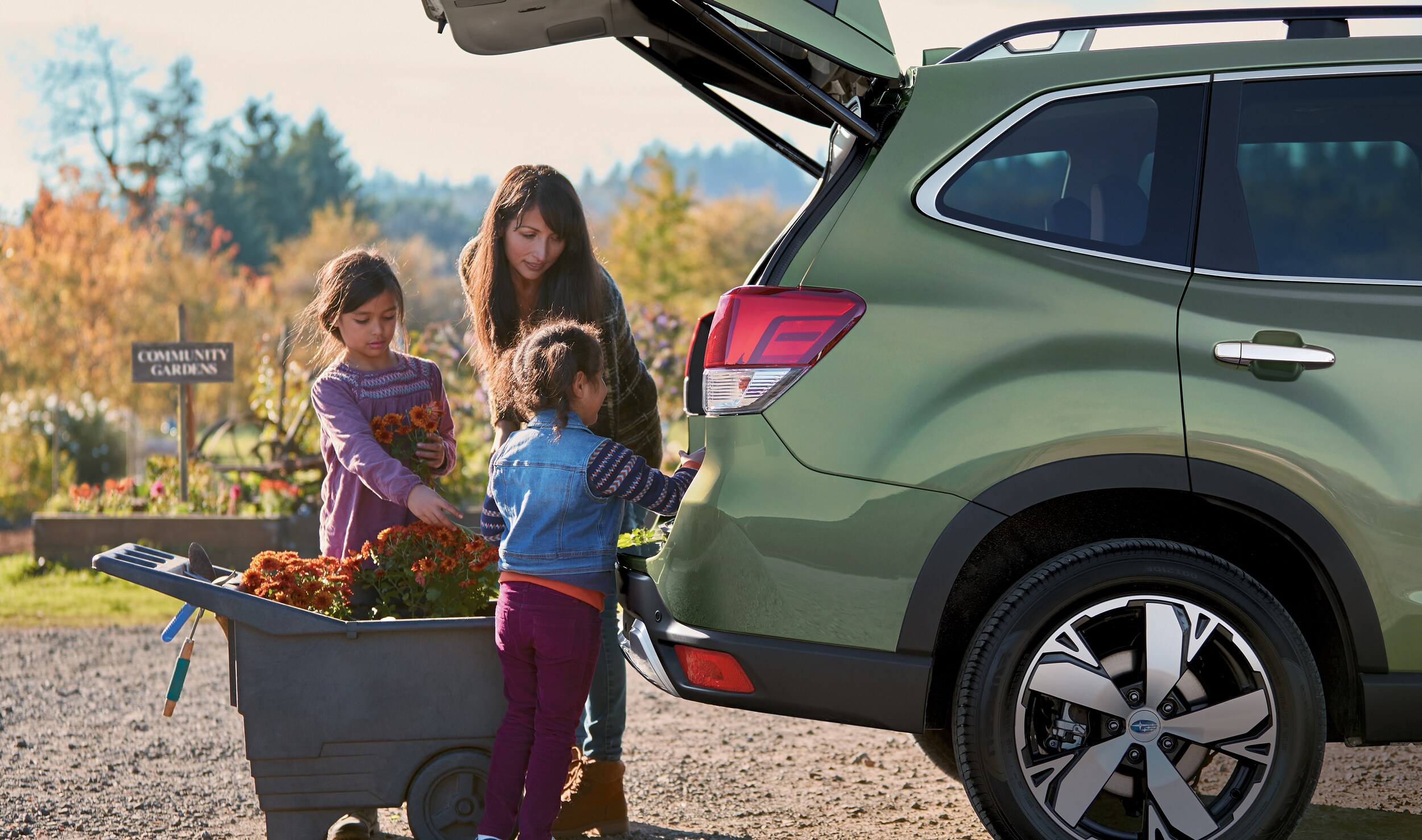 While the Subaru Symmetrical All-Wheel Drive system that comes standard with practically every Subaru model makes your Outback, Crosstrek, Impreza or Ascent ideal wintertime vehicles, any of the new or used Subaru editions found here in Frederick will be perfect for your summertime adventures. If any kind of camping, hiking, kayaking or biking trips are on the horizon – all safe, socially distant activities that you and your family can enjoy without risking the transmission of this pandemic that simply won't go away – the right setup of the perfect Subaru will do the trick. Find a Forester or Ascent that either comes with the proper gear and roof rack and rails for whatever you're bringing along with you, or shop through our Genuine Subaru Parts and Accessories to customize your ride to suit your lifestyle.
Traveling far from your home this summer might be a tall order, as public rest areas won't be offering their full sets of amenities, so check out the local natural areas to see what's open for hiking and camping. Any kind of Subaru, a new one you're interested in leasing or buying from Frederick right now, or the Outback, Legacy or Crosstrek currently in your life, will do the trick for all types of excursions. Even without heavy snow or ice on the roads this summer, your standard AWD system and the high-end suspension in your Subaru will allow you to make it through all kinds of back roads and terrains.
Any kind of Subaru will be the perfect choice if you're looking to soak up rays and get into the water at any of the beaches nearby. Loading up the ample cargo storage area in your Ascent, Outback or Forester will be far easier than with any other vehicle, so consider the size of your cooler, beach chairs, grill and other equipment you're bringing to the ocean, and see if your Subaru is equipped to handle it. If not, we welcome you here to Frederick Subaru to find the right new or pre-owned ride that will easily take care of all your summer adventures.
Whether you're seeking add-ons from our parts and accessory lineup or beginning your search for a brand-new Subaru to kick off your summer, see what we're offering online. By shopping for a new ride or ordering parts and accessories from the comfort of your home, you'll be helping us maintain our new, socially distant and safe way we're continuing to serve our customers. As always, we'll be easy to contact and help you out with every step of the process, so be in touch and we'll be happy to help.
Contact Frederick Subaru today or simply visit us – please wear a mask! – and we'll be delighted to help you kick off your summer the right way.