How Does the New Subaru Outback Compare to the Honda CR-V and Toyota RAV4?
If you're looking for the right crossover SUV to fit your needs both today and down the road, look no further than the new Subaru Outback. The new Outback is an optimal option for drivers all over Middletown and Brunswick thanks to its tremendous versatility and capability. From getting the kids to school to exploring off road terrain around Walkersville, the new Subaru Outback has something for everyone to enjoy. At Frederick Subaru, we're passionate about helping people all over Frederick and Jefferson to find the right vehicle. We know what a large decision it is to buy or lease your next vehicle, as you'll be the one relying on it to fit your needs into the foreseeable future. That's why we know how important it is to learn all the facts surrounding your favorite vehicles before you make your decision. That's why we're going to compare the new Subaru Outback to the Honda CR-V and Toyota RAV4, giving you a side-by-side look at why the new Outback is an ideal fit for you.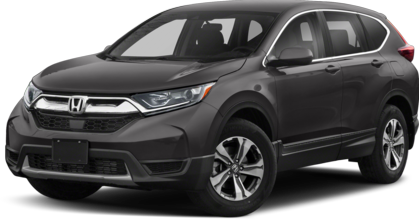 Subaru Outback vs. Honda CR-V
All Subaru Outback models come with standard Symmetrical All-Wheel Drive, providing you with the utmost traction and control whether you're facing poor slick roads around Urbana, off-road terrain or tight corners, providing you with more freedom and confidence to take your adventures anywhere. The CR-V also offers all-wheel drive, but it comes with standard front-wheel drive.
With the standard engines equipped, the CR-V offers slightly more horsepower than the Outback does. However, when you equip the available 2.4-liter four-cylinder turbocharged engine, the Outback can deliver 260-horsepower, compared to the largest engine in the CR-V which produces 190-horsepower.
All Outback models come with Apple CarPlay and Android Auto compatibility so you can easily connect and control your mobile device on the go. The CR-V doesn't offer either feature standard but does offer them on the next trim level up.
If you need to tow a small trailer or boat, the new Outback allows you to do so with ease thanks to up to 3,500 pounds of maximum towing capacity. The CR-V falls short with 1,500 pounds of towing capacity.
Both vehicles offer similar fuel economy to help you save at the pump, but with 18.5 gallons of fuel capacity in the Outback and 14 gallons in the CR-V, you can travel further on a single tank in the Outback.
Subaru Outback vs. Toyota RAV4
Whether it's muddy back-roads around Frederick, wet roads in Jefferson or tight corners around Brunswick, with standard Symmetrical All-Wheel Drive in all Outback models, you can take on everything with confidence. The RAV4 offers available all-wheel drive, but comes with standard front-wheel drive.
Fuel economy is similar in both vehicles, with a slight nod going to the RAV4, but the Outback offers 18.5 gallons of fuel capacity, compared to 14.5 gallons in the RAV4, allowing you to travel further on a tank when you choose the Outback.
The new Outback lets you and your passengers stretch out within 108.9 cubic feet of passenger volume, compared to 98.9 cubic feet in the RAV4.
Similarly, when the rear seats are folded flat, the Outback offers 73.3 cubic feet of cargo space, compared to 69.8 cubic feet of cargo space in the RAV4.
Both the Outback and the RAV4 come equipped with infotainment systems with Apple CarPlay compatibility. However, only the Outback offers Android Auto compatibility as well, making it easier for you to control your Android mobile device.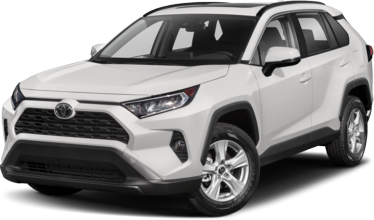 Learn More About the New Subaru Outback Lineup at Frederick Subaru
If you want to learn more about the new lineup of Subaru Outback models, we invite you to join us at Frederick Subaru to test drive a model of your choice and learn more about our financing and lease options today.