Discover the New Outback Wilderness in Frederick, MD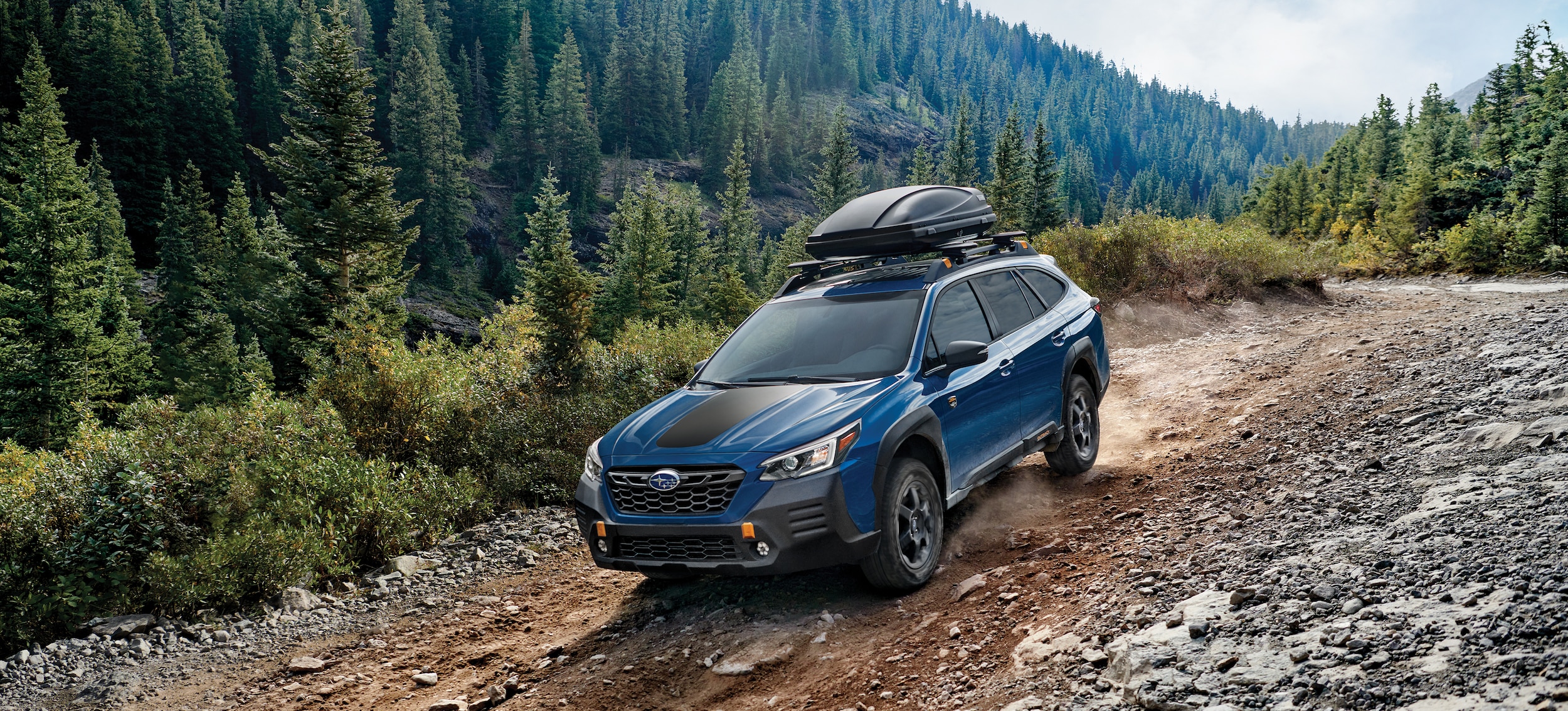 Experience the New Subaru Outback Wilderness at Frederick Subaru
When it comes to reliability and comfort, Subaru never disappoints. Drivers in Frederick, MD will love the all-new 2022 Subaru Outback Wilderness. As the names suggest, this sturdy, rugged SUV packs a punch. It will not only look good in Frederick, MD commutes but is also reliable for off-road conditions.
This SUV will take you anywhere in Jefferson, MD with ease, and you will have the peace of mind of returning home safely. This is thanks to its turbocharged boxer engine coupled with a drivetrain that is engineered for climbing.
Performance and Reliability
The Outback Wilderness comes standard with a Symmetrical All-Wheel Drive configuration fitted with all-terrain tires for extra grip and traction when climbing the harshest terrain. It also features a dual-function X-MODE for rugged terrain.
The rugged exterior cladding with blacked-out trim and Anodized Copper-finish accents on the new 2022 Subaru Outback Wilderness makes it ideal for off-road adventures by providing additional protection to the wheel wells and the lower impact zones. Check out our detailed inventory at Frederick Subaru for the new 2022 Subaru Outback Wilderness features.
Engine and Drivetrain
Under the hood, this off-road beast comes equipped with a 260-hp direct-injection turbocharged SUBARU BOXER engine that produces 277 pound-feet of torque and has a towing capacity of 3,500 pounds.
The drivetrain of this SUV has been re-tuned with a modified front and rear gear ratio for better low-speed climbing - up to a 40 percent gradient. In addition, it works together to power a standard Symmetrical All-Wheel Drive, making the Outback Wilderness the most competent Subaru to handle all the terrains and beyond.
The Outback Wilderness features 17" matte-black alloy wheels suitable for off-road and all-terrains Yokohama tires. These tires are designed to boost the performance of the Outback in a variety of harsh conditions like mud, snow, and gravel. It will also effectively handle boulders and rocky terrains with ease. In addition, all trims come standard with a full-size spare tire that is concealed beneath the cargo space for your peace of mind when you are driving on the trail.
Interior Design and Practicability
Complimenting the sleek exterior is the luxurious interior of the 2022 Subaru Outback Wilderness. It packs the most high-tech features and is all covered with long-lasting StarTex Upholstery. To spice up the comfort, it comes fitted with an 11.6" standard infotainment touchscreen.
The Subaru Outback comes with an Anti-glare hood design for ease of finding your path around Brunswick. In addition, the unique matte black hood decal helps decrease glare out on the trail.
Safety

Drivers from Middletown will love the new Subaru Outback Wilderness because of its extra security features guaranteeing you peace of mind. This SUV comes standard with EyeSight Driver-assist technology and a bevy of other security features. Because of the ample clearance from the road, these security features have been tuned to match the Subaru Outback height for easy handling and a better off-road experience.
The Outback Wilderness features a 9.5" ground clearance above many SUVs and trucks. This makes the Subaru Outback Wilderness effortlessly traverse the most challenging terrains. In addition, the front and rare bumper have been reinforced for an easier approach, break-over, and angles of departure. This makes it easier to maneuver larger obstacles. The dual-function X-MODE has also been upgraded to handle deep snow, sand, and mud to provide additional wheel slips to help it handle rugged terrain.
Frederick Subaru is Here for You!
Contact Frederick Subaru to learn more about when the Wilderness will hit showrooms. Our team of experts will help you make an informed decision as you select the trim that will fit your budget and specific driving needs in Frederick, MD.