The 2022 Subaru Love Promise Customer and Community Commitment Award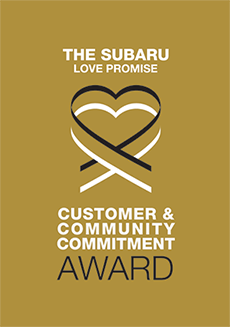 We've been nationally recognized for our dedication to our customers, our community, and the Subaru Love Promise.
We're honored to receive the 2022 Subaru Love Promise Customer and Community Commitment Award. This award nationally recognizes elite Subaru retailers who provide an exceptional customer experience at every interaction with Subaru. These retailers have also demonstrated an outstanding commitment to supporting passions and causes in their local communities in important areas such as the environment, community, health, education, and pets.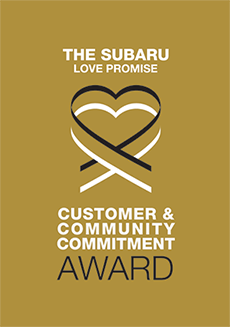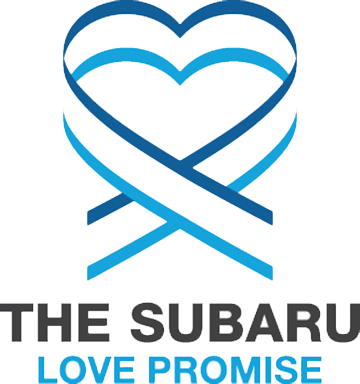 What is the Subaru Love Promise?
Subaru and our retailers believe in making the world a better place and the Subaru Love Promise is our vision of respecting all people. This is our commitment to show love and respect to our customers and to work to make a positive impact in the world.
How is Frederick Subaru dedicated locally to the Love Promise?
The Frederick Subaru Love Promise can be seen in various partnerships with local charities and non-profits including The Animal Welfare League and Hospice of Frederick County. We're grateful for the opportunity, not only to be a part of our community, but to serve it as well.
Love Promise Stories from Frederick Subaru
Subaru and Frederick Subaru believe in making a positive impact on the communities in which we live and work. We uphold that belief through our Love Promise Community Commitment. Every month, we select inspiring stories from customers and partners from around our area who strive to support our collective commitment and feature them here
Murphy's Law is my life! - Kristina H
After a string of unfortunate events, we purchased a 2017 Hyundai Sante Fe. Things were great for a few years, but when it was time for maintenance all hell broke loose. After five months of my car being at the shop because they could not get replacement parts for this vehicle anymore, and recall after recall making them discontinue the engine and parts: it all pushed us to make the choice to trade in the vehicle. I reached out to the dealership and Hyundai, only to be rejected for any kind of help, so I headed to the one place that I knew would give me a quality car and never leave me out in the cold. Once my Crosstrek was in, we headed to the dealership. My Hyundai's engine died half a mile from the dealership. I called the dealership and they were gracious enough to tow the car to the dealership. That's when things took a turn. They were able to get my car started but the sounds that came from the engine were actually terrifying! As you can imagine, I was hysterical. Not only did I not have a trade in, I also still owed 13K on the car. I assumed they would send me on my way and I was on the way to financial ruin. What came next was one of the biggest blessings I have ever received! The staff at Subaru went to work! Not only did they find a way to get me money for my trade in they also worked in a 100,000/6 year warranty so this wouldn't happen to us again. They also added GAP insurance because well Murphy's Law! I cannot say enough amazing things about Frederick Motor Company in Frederick, MD! In fact, the next day I sent one of my clients there and she purchased a Ford Bronco from them (no Subarus on the lot). 20 years ago, I got my first Subaru. It made it through 350,000 miles, two kids, 1 stick shift and several stereo systems! We even had the seat belts replaced! I knew I made the right choice when I ordered the new car BUT the staff at FMC made all the difference! I love my Crosstrek and have no desire to drive anything else!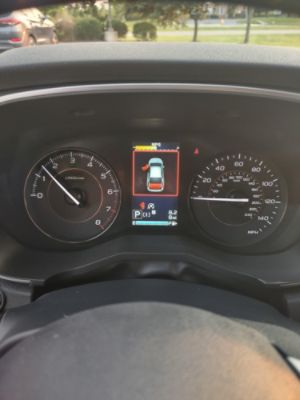 ---
My love is with Subaru and Frederick Subaru! - Oksana K
I had never owned a Subaru. Two years ago, I had decided to try it. I purchased a Forester Touring and I loved it! Most importantly, I found the best dealership in Frederick, MD. Though it is quite a commute for me from Gaithersburg, MD. I did not mind it as I knew that this is the place where I am going to be heard and respected. The entire staff has outstanding customer service skills! They are also very knowledgeable. At that dealership you will not experience anything even remotely close to what you usually have to deal with at other dealerships. It is a pleasure to do business with them. They treat you like royalty. Back in April of this year my son and I were involved in a serious car accident that was not my fault. Thank G-d that I had a dash camera recording to prove it. That Subaru literally saved our lives! The driver that caused the accident cut right in front of us at the last moment while we were traveling at the speed limit (which was 70 mph) on a NC highway. I have a clean driving record, and many times I have been able to avoid accidents. This time however there is no way I could have avoided that one. It was impossible travelling at the speed of 70 mph to avoid an impact. The other driver had decided to change lanes right in front of us with no opportunity for me or the Forester to react. Five seconds after the impact the Subaru SOS system started calling us on its own and asking where we are and how we are doing. They also asked us who we would like to have arrive on the scene. In five minutes, an ambulance, a fire truck, and the police had arrived. The SOS service that Subaru offers is a treasure. That Subaru literally saved our lives! I knew after this experience, I would not even look at any other brands, but Subaru. When I got home to MD, I reached out to Frederick Subaru again. Due to all the supply issues that are occurring in the auto industry, I was told that I would have to wait until September for a new Forester. The sales manager, Patrick Blackwood, went out of his ways to find the car for me sooner. I am a single mother and widow with a very long commute to work. My son is a college student who also commutes, so we need two cars. As a result, my new car was delivered to Frederick Subaru in the middle of June. When I had arrived to pick up my new Forester, I was greeted with balloons, open doors, open arms, smiles, kindness, treats and as before, outstanding customer service. Though this time I worked with a different sales consultant they did not disappoint. Grant Schley (sales consultant) was just as knowledgeable as the person who was helping me two years ago (he since retired). Then Tyler Biser, the technology assistant, was very patient while spending time with us explaining all the features of my new Forester. What a team! Bless their hearts and thank you to Subaru again for saving my only child's life! Go Subaru!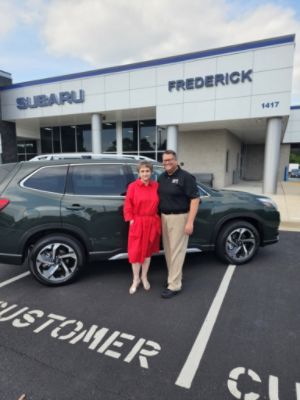 ---
Thank You - Heather W
Thank you to Frederick Subaru for supporting the Phoenix Foundation of Maryland for the Subaru Share the Love Event. Phoenix Foundation of Maryland received a $17,712.69 donation which allowed us to provide instructional materials and technology for students who attend Maryland's only approved recovery high school, Phoenix Recovery Academy. We meet the individual educational needs of teens recovering from substance use disorder with care, compassion, respect, and rigor. Thank you Frederick Subaru, we couldn't do what we do without you!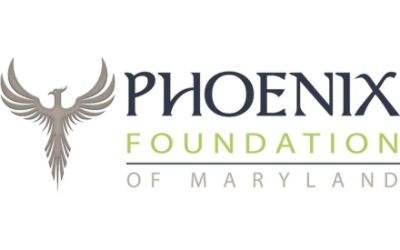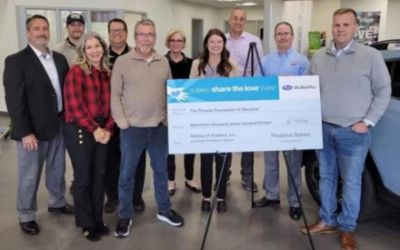 ---
Community Partnerships Help Support Under...Cats - bethany d
Not all underdogs are dogs. In fact, at Frederick County Animal Control the majority of our underdogs are actually cats as they make up sixty percent of our animal population. Baby is one of our "undercats." The eight-year-old cat arrived after her elderly owner moved into a nursing home. While she enjoyed attention from staff and volunteers, Baby struggled as she missed her owner and the comforts of home. For the first couple of days, the senior cat barely ate and refused use the litterbox. Staff tried various things, but ultimately they had find a way to reach out to the previous owner. That conversation provided valuable information on what types of litter and food Baby was used to in her former home. Once that Tidy Cat litter that Baby was used to was poured into her litter box, she immediately went to the bathroom for the first time in days. When she was given the canned wet food that she liked, she quickly began eating. These are all great successes, however, all of the items that Baby preferred and needed were not items FCAC purchases routinely. As an agency on a budget the financial assistance provided by its community partners like Subaru, allows FCAC to purchase items necessary to keep the shelter residents like Baby healthy and happy. Frederick County Animal Control is happy to report that a family adopted Baby in November of 2021.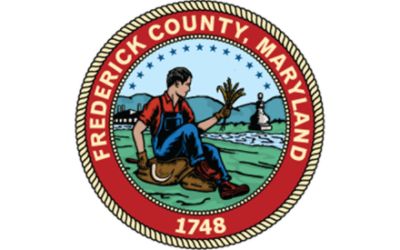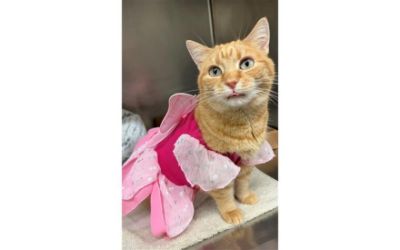 ---
Frederick Subaru Shines a Light on Mental Health - Rebecca L
Thank you Frederick Subaru for supporting this year's Mental Health Association of Frederick County's Catoctin Affair. 2020 was a year of change, challenge, and crisis and as we turned the calendar to a new year, many of us continued to face uncertainty and heightened anxiety. The Mental Health Association of Frederick County has worked tirelessly to provide critical programs and services to support the emotional wellness of our community. The Catoctin Affair event raises necessary funds to provide an immediate impact on our community with crucial programs, the 24-Hour Call Center, Walk-in Behavioral Health and Counseling Services. Thank you Frederick Subaru for your Gold Sponsorship and supporting our record-breaking success raising $25,000 in under 15 minutes the night of the event. Thank you Frederick Subaru for helping us Shine a Light on Mental Health in Frederick County.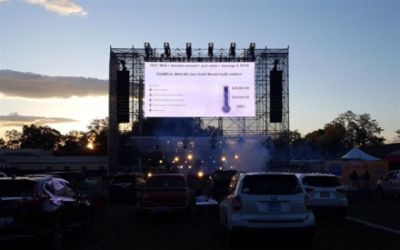 ---
Lonely Hearts Animal Rescue - Jennifer R
Thank you to Frederick Subaru for supporting Lonely Hearts Animal Rescue during the 2020 -2021 Subaru Share the Love Event. Our mission is to reduce the number of abused and abandoned dogs by working with state-sponsored shelters and shelter organizations in the Mid-Atlantic region. We rescue, foster, and find caring adoptive homes for these neglected dogs where they may thrive and to grow into loving companion animals. On average, we rescue and home 600 puppies and dogs each year. Our all-volunteer organization is run solely on donations and the generous contribution of over $13K from this event significantly supported our overhead costs of veterinary care, food, and transportation expenses for the pups within our organization.
---
Second Chances for cars..and people who need them - Billie Anne H
WE NEED MORE DONATED CARS!!!! That is the mantra of Second Chances Garage, Inc., a 501(c)(3) nonprofit located in Frederick, Maryland. Second Chances Garage is not your usual neighborhood auto repair garage. Founded in 2010, it is THE ONLY auto repair garage in Frederick County whose mission is to provide affordable, reliable transportation to economically vulnerable individuals and families. We fully realize that reliable transportation is a vital component for self-sufficiency, stable employment and for the care of our children. To that end, we accept donated vehicles of any condition or mileage. We then repair what we can and pass them back into the Frederick County communities. We do this in one of two ways at our garage at 6th and N. Market Streets in Frederick. The donated vehicle is thoroughly examined to determine what needs repaired or replaced. Once that is done and a list of needs is created, the vehicle moves into the repair phase. If it is a solid vehicle with less than 200,000 miles, it is repaired, Maryland inspected, and deemed suitable as a potential Program Car for economically vulnerable individuals referred to us by one of our Frederick County partner agencies. If the vehicle does not meet our strict criteria to be a program vehicle, we repair what needs attention and we sell the vehicle to the general public from our sales lot for the lowest possible price, either as is or Maryland inspected. In both situations, our goal of getting usable vehicles back in service for those who otherwise might be unable to own a vehicle, is being accomplished. Additionally, we have a Reduced-Cost Auto Repair Program for individuals and families that currently have a vehicle in need of repairs. In this program, local residents who fall within the ALICE income guidelines have repairs done to their vehicles for essentially half of what a normal garage would charge for the same work. We do not ask for proof of income for auto repairs. Keeping folks' cars on the road as affordably as possible is the other side of what Second Chances Garage does for the community. Each year, Second Chances Garage provides Frederick Community College (FCC) students with low-cost vehicles. As part of our Reduced-Cost Auto Repair Program, we have provided FCC students with needed auto repairs for a reduced price. FCC President Elizabeth Burmaster, recently stated: "For our students who don't have reliable transportation, finding a safe vehicle at a very low price can be a life-changing event that enables them to stay enrolled at FCC. We thank Second Chances Garage for all the work it has done to better the lives of many of our community members." The Frederick Subaru team and the staff and Board members of Second Chances Garage are all of the same mind-set. We believe in making the world a better place and to do right by the communities in which we live and work. A heartfelt Thank You to Sales Manager Pat Blackwood and his team at Frederick Subaru for embracing our mission. We consider them a part of the Second Chances Garage family. Second Chances Garage received over $9,000 from Subaru as a result of being chosen the local Frederick nonprofit during their 2020 Share the Love Event. Those funds will allow us to refurbish donated cars and place them with families in need, and enable them to drive their lives forward. Cheers to Frederick Subaru for delivering "second chances" for cars...and the people who need them!!!! Frederick Subaru....Share the Love Event!....You are the BEST!!!!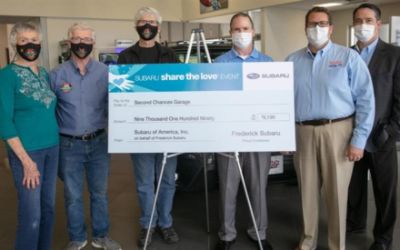 ---
Frederick Subaru Delivers Warmth to MOH Clinic - Jillian J
On Tuesday, July 16th, The Leukemia & Lymphoma Society's (LLS) Maryland Chapter and Frederick Subaru had the pleasure of delivering 80 blankets to the Maryland Oncology Hematology Frederick Clinic as part of the Subaru Loves To Care program. These comforting gifts were accompanied by personalized messages of hope written by the customers and staff of Frederick Subaru. Representatives from Frederick Subaru, the Maryland Oncology Hematology Clinic, and the Maryland Chapter of The Leukemia & Lymphoma Society were all present during the blanket delivery.This incredible act of generosity was warmly received by the MOH Clinical Nurse Manager, Nancy Lee, and the staff of Maryland Oncology and Hematology, who were thrilled to distribute these comforting blankets to their patients. Many thanks to everyone at Frederick Subaru and the Maryland Oncology Hematology Clinic in Frederick, not only for a memorable day, but for supporting LLS's mission to cure blood cancers and improve the quality of life of patients and their families.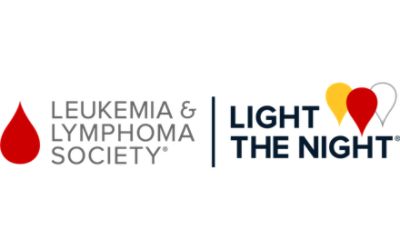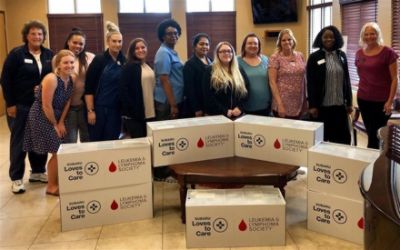 ---
A chili cook off to benefit those in need - Patrick B
At Frederick Subaru, we love supporting local charities in our community. We really enjoy finding creative and fun ways to get our staff and customers to help support the charities we stand behind here at Frederick Subaru. On February1st of 2019 we hosted a Chili Cook-off to benefit The Valor Center, here in the greater Frederick area. On the Friday of the Chili cook-off, employees were encouraged to wear any sports team jersey of their choice if they donated $3 each towards The Valor Center. Customers were invited in as well to participate by sampling our chili selection in exchange for learning from and listening the mission of the Valor Center. Our garage bay was filled with smiling faces and warm hearts as our staff and customers mingled on a personal level, lively conversations were sparked by team appeal and discussing friendly rivalries between everyone's favorite teams. It was so enjoyable to watch everyone come together for a good cause and have fun while doing it. We seldom correlate delicious chili and sports with charitable events, but it was a wonderful blend that warmed up a cold winter day for all of us here at Frederick Subaru. We plan on hosting more of these events in the future to help other organizations in our area soon! About The Valor Centers Earn While You Learn Life Development Classes: "…Our primary focus is serving the needs of low-income, homeless and near homeless individuals and families…. We work to promote self-sufficiency for our clients as well as improve their quality of life and economic viability.Our services are offered year-round, as funding allows. To enhance the local capacity to meet the needs of our target clients…" – thevalorcenter.org "A diversified curriculum of life development courses structured to teach critical life management skills that may never have been learned or have been lost during the course of physical or mental illness, domestic violence, substance use, incarceration, and homelessness. They are essential for program participants to function independently in the community. This is very similar to the Department of Social Service's Temporary Cash Assistance Program—also known as (TCA). In order to receive TCA, client's must volunteer up to 30 hours per week for the duration of their enrollment in the program. The same is true at Valor Ministries. Instead of volunteering, our client's must take at least six classes in order to receive financial aid or support services." – thevalorcenter.org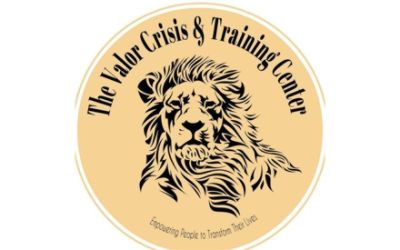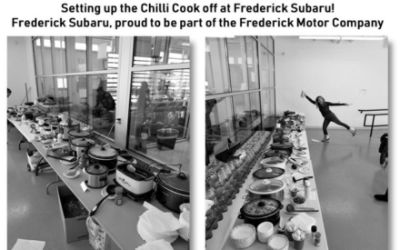 ---
Charity for the Cancer patient community - Hurwitz B
Frederick Maryland is not the biggest city in Maryland. At Frederick Subaru, we believe our city has the biggest heart in Maryland, which makes the Subaru Love Promise a perfect fit for our community. Frederick citizens are quick to rally behind one another and the community for support and charitable relief. Whenever we hear about a good cause outside of our regular Love Promise events, we're quick to lend a helping hand. During the month of October, National Breast Cancer Awareness Month, we partnered with a local family charity, The Hurwitz Breast Cancer Fund, a fund of The Frederick Memorial Hospital. The Hurwitz Breast Cancer fund holds annual 5k and Gala events funded via charitable donations, our goal was to bring awareness and funding to support this great cause based out of and started by Frederick Maryland locals. Frederick Subaru gave employees the chance to purchase a custom-made pink Breast Cancer Awareness shirt and wear it on Fridays during the Month of October, if an employee wore the shirt, they'd donate funds to the Hurwitz Fund and Frederick Subaru, part of the Frederick Motor Company then matched donations collected by employees and donated the additional funds to the Hurwitz Breast Cancer Charity. Some accomplishments of The Hurwitz fund in the past decade include… • Funds help make the new James M Stockman Cancer Institute a reality for cancer patients in our community. • A special breast coil was purchased for use with digital imaging of the breast. • 3D & CAD Mammography Systems have been purchased to assist in the detection of breast cancer at an earlier stage; allowing for more successful outcomes. • Supported a Breast Cancer Symposium and other group events for patients. • Created a healing space for patients and families at the Center for Breast Care at FMH Crestwood. • Purchased a device that enables the surgeon and radiologist to examine biopsy tissue in the operating room; this makes biopsies easier on the patient and returns results more quickly. Frederick Subaru is proud to support causes like this and many more through our community outreach with the Subaru Love Promise in mind.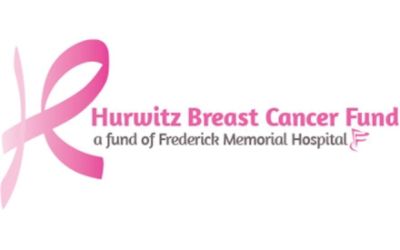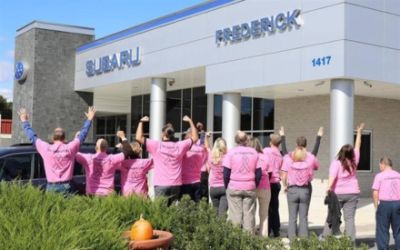 ---